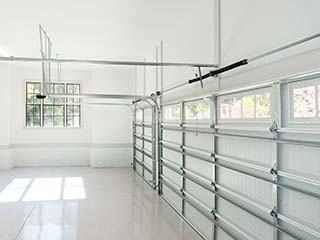 The single most strained part of your garage door are the garage door springs. The springs are responsible for balancing the weight of the door, as these doors are generally huge and heavy. These springs are subjected to varying amounts of stress every time the door is operated, and although they are designed to withstand such punishment, they will still break down faster than other garage door parts.
Early Signs of Worn Springs
If you are experiencing difficulty opening or closing your door, it may be that the springs have worn out, and it is best to check them.
Things You Need to Know about Garage Door Springs
There are different kinds of springs depending on the design of your door. Torsion springs are fixed just above the closed door, while extension garage door springs are situated above the tracks on both sides of the door. No matter what type of spring you have for your door, you should not attempt to repair your garage door broken spring.
Avoid Severe Injuries with DIY Garage Spring-Related Projects
Some DIYers have been able to perform repairs or even garage door torsion spring replacement, however the risks involved in doing so are paramount. That is why it is best left to professionals. The reason for this is that these springs are under a lot of tension, so when released, they could potentially cause major injuries to you or anyone near you.
Regular Lubrication is Required
However, there are some things you can do for the springs without having to replace or repair them yourself. For example, the door is working fine but the springs are very noisy. This may mean that they are poorly lubricated. The best thing you can do is to check the springs, make sure they are clean, and then apply some lubricant. This will not only eliminate the squeaking of the springs but it can also help preserve your overhead door springs.
"Do-it-yourself" is a good attitude, but when it comes to issues related to garage door springs, it is better to set this attitude aside. You may contact us for a quote.