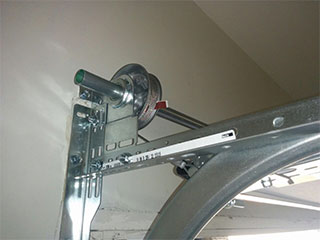 Even the best garage door cables and tracks can become damaged, broken, or severely worn-out. In such situations, we at Garage Door Repair Maplewood are experts in repair and replacement and can provide the fix that is needed. We will do what is necessary to make your door work effectively and safely once again.
Expert Solution in Any Situation
We have the perfect solution for fixing any problem with any of the garage door parts. You can expect to get the best results in the shortest amount of time. Our technicians are professionally trained and have the highest qualifications in the trade. We work with dexterity and dedication. We use only modern equipment and tools which are kept in excellent condition. We only use materials and spare parts of the highest quality.
We provide emergency services to ensure that we can help you at any time of the day or night. If you need an urgent repair of a broken garage track because you cannot open your door, we will come to the rescue immediately. Similarly, if you notice your garage door cable has come off the drum, we will come to resolve the emergency situation without delay. Even when you do not require an emergency repair, we will come to you as soon as possible.
We Offer Quick Resolutions in Every Respect
When the broken or severely damaged part cannot be repaired, we offer professional replacement to completely resolve the problem and prevent issues in the long term. We can readily replace garage door cables or tracks with parts that have the same specifications.
If necessary, we can provide an even better model. For instance, if you require thicker and stronger tracks, we will install ones that match your door. Similarly, we can replace your old rusty garage door rollers with brand new ones made from nylon, which are quieter and more durable. The replacement process is quick, as we have the spare parts on hand.
Our repair services are comprehensive. We can fix or replace even the bottom seal and the rest of the weather stripping. We will make sure that your door is protected from the adverse effects of the weather at all times.
Give us a call to tell us more about the problem you are dealing with, and we will arrange an appointment to have it resolved.